December 11, 2010
Filed under Christmas
Tags: boxers, bread, candy cane, claus, coffee, dressing, elf, family, ginger, gingerbread, grinch, happy to see me, holiday, kids outfits, morning, mrs, pajamas, pocket, right, santa, sexy, snowflake, sweaters, twenty five days of christmas

leave a response
Christmas morning expect to see people in their pajamas. Forget the cute outfits and making your children wait to open those presents. It's bad enough they have to wait for Mom and Dad to wake up, probably with a little coffee action, and remember how to run the camera.
For Christmas Eve and the other parties through the season I expect festive colors. There should be reds and greens, golds and silvers, soft blues and whites. Occasional antlers, santa hats(I'll be in mine) and elf shoes are also a must. Even your little tikes can get involved in the holiday spirit by dressing up.
Then there are the big kids. Us grown up that revert to our childhood selves the moment we see wrapping paper or hear those sleigh bells ringing. While it's not always right, I'd wear my santa hat every day all day…instead I have to wear regular cloths. Then there are those moments when it's just you and your special one…then you can wear whatever you want!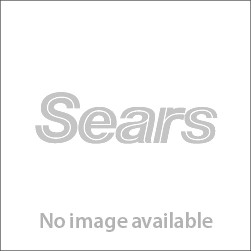 Too bad I don't look that good in anything like that! Alright guys stop drooling!
Girls turn
Is that a candy cane or are you just happy to see me?
I could have done pages of the sexy women…what happened to equality?

December 6, 2010
Filed under Christmas
Tags: beauty, cheap, craft, free, funny, gift ideas, lights, low cost, necessity, pee, poetry, santa, wine box, write

leave a response
That's not the turtle doves or the partridge singing – I thought I'd offer up a few cheap or free ideas for this Christmas.
Write something.
No this isn't just the writer in me talking. Give a loved one a special note of thanks and caring. A poem if you can pull it off…please watch the limericks, if you use the word Nantucket the thought might be lost on the receiver.
Make it.
I'm pretty crafty. Not that everyone is. My husband has also been waiting for a few years for a coat I promised him but that doesn't mean sooner or later it won't happen.  If wood's more your thing, try carving an ornament or making a shelf.
etsy!
If the receiver of your gift is crafty that makes it much easier. Hit the craft store or online and have fun. There isn't anything that a do-it-yourselfer won't like.
This too shall pass.
Make it funny. This way you can laugh for years about the year you gave each other Hostess treats for Christmas. Or the year your lover dressed with nothing but a bow(alright that's good anytime).
Necessities
There have been years where I'd take the necessities of life and be very happy with them. My mother replaced my exhaust one year and I was tickled pink. Lotion that was more expensive than I wanted to spend was a great gift one year too.
Just something nice
Paint her toe nails. It can actually be fun. Help him shave, if he'll let you. A good hair scrub…yes it's even a little sexy. Clean the litter box for the other. Dishes anyone.
Just a few ideas to help out and I'm sure there are many others.